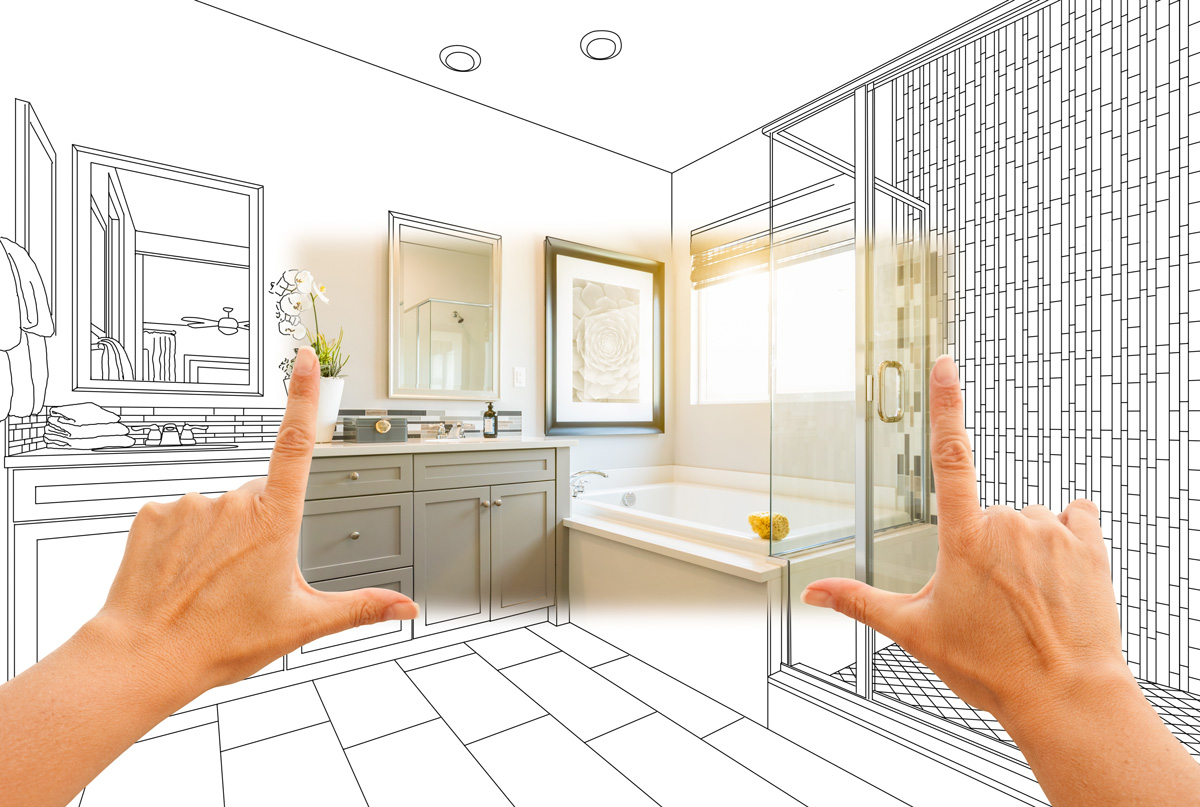 Are you looking to remodel your bathroom but want to make sure you're saving space? Here, we will discuss different strategies for your makeover to help you save space without sacrificing your vision. Speaking with a bathroom contractor is a great way to hear advice from a professional. 
At ROI Home Remodeling in El Paso, we have expert bathroom contractors who can deliver quality results. We work with our clients to understand the smallest details that go into making their dream bathroom a reality. If you're interested in our services or want to schedule a free consultation, give us a call at (915) 615-7642 or contact us online today!
Making Space in Your Bathroom
If your bathroom is small and you're unable to store necessary bathroom items like towels, washcloths, or hygiene items, then adding storage is the best way to go. You might be wondering how you can save on space if we're suggesting you add more storage areas. A bathroom contractor can provide you with options that can still save you space while keeping your essential items in the room where they belong. Read below for a handful of tips and strategies you can use to save space without sacrificing the necessities. 
Use the Space Above the Toilet-

Shelves or other cabinetry are good for extra storage.
Hang Towel Racks on the Door-

Remove the need to store towels by hanging them on the door. 
Install a Shelf Above the Door-

Shelving above the door can be used for guest items or decorations. 
Replace the Mirror with a Medicine Cabinet-

Having a mirror that acts as a storage space can help reduce clutter. 
Consider a Vanity with Storage-

Though floating sinks take up less space, a vanity can offer more storage for your bathroom.
Install a Sliding Door/Shower Door-

A

bathroom contractor

can swap out your swinging bathroom and shower door with a sliding door to help save you space. 
Install Shelves-

Utilizing your wall space for floating shelves can add storage without having to install cabinets or stands. 
Extend Counter Over Toilet-

If your vanity is directly next to your toilet, you can extend the shelving above the toilet tank. 
Get Rid of the Tub!-

Removing the bathtub can free up a lot of space in your bathroom. The

bathroom contractors

at ROI offer new shower remodels that can make your bathroom feel comfortable and spacious.
Consider a Corner Sink-

If you need more walking space, consider installing your sink in the corner rather than the center of the room. 
Bathroom Contractors in El Paso
Our bathroom contractors have worked with clients all across the El Paso area. We have remodeled bathrooms that are outdated or have little to no comfortable space. At ROI Home Remodeling, we offer a customized and effortless experience to our clients. We take all of your ideas and design interests in mind and draw up a remodel that fits your vision. If you need the help of a bathroom contractor to design your bathroom, we're the place to ask. Call (915) 615-7642 or contact us online to request a free consultation today!