WELCOME TO ROI HOME REMODELING
We Are Experts in Home Remodeling
We Deliver Quality, Reliability, and Peace of Mind
Request a Quote
Service is our Product
Home Remodeling Services in El Paso
Remodeling parts of your home can often be stressful, and sometimes overwhelming. Whether it's your kitchen, bathroom, or brand-new additions, figuring out the logistics can drive you crazy. But it doesn't have to be with the help of the top home improvement company in El Paso County — ROI Home Remodeling!
Our home remodeling services in El Paso can take away your anxiety with an interior design team that helps bring your vision to life, a project manager that ensures we're on time and on budget, and a trustworthy crew of professionals that build with care and precision. We work with every customer to learn the smallest details of your home remodeling project and ensure it gets brought to life exactly how you envisioned it.
Learn more about our El Paso home remodeling services by speaking with an ROI expert online or by calling (915) 615-7642.
Our Process
At ROI Home Remodeling, we prioritize precision over haste in every El Paso project. From day one, you're central to the interior design and planning process, collaborating directly with our interior designers and managers. Our proactive approach ensures we're prepared, securing all materials in advance and avoiding last-minute changes. Trust in our commitment to a seamless renovation experience in El Paso County

Request a Quote
Tell us about your upcoming project, and we will provide you with a comprehensive and fully-customized plan, plus a scope of work.

Site Survey / Home Visit
Our general home contractors conduct a survey of your space, discuss the particulars of your project, and give you a full same-day quote/estimate.

Work With Our Trusted Team
You'll meet with our kitchen and bathroom interior designers and plan everything. We'll purchase all required materials and supplies during this phase before beginning the construction portion.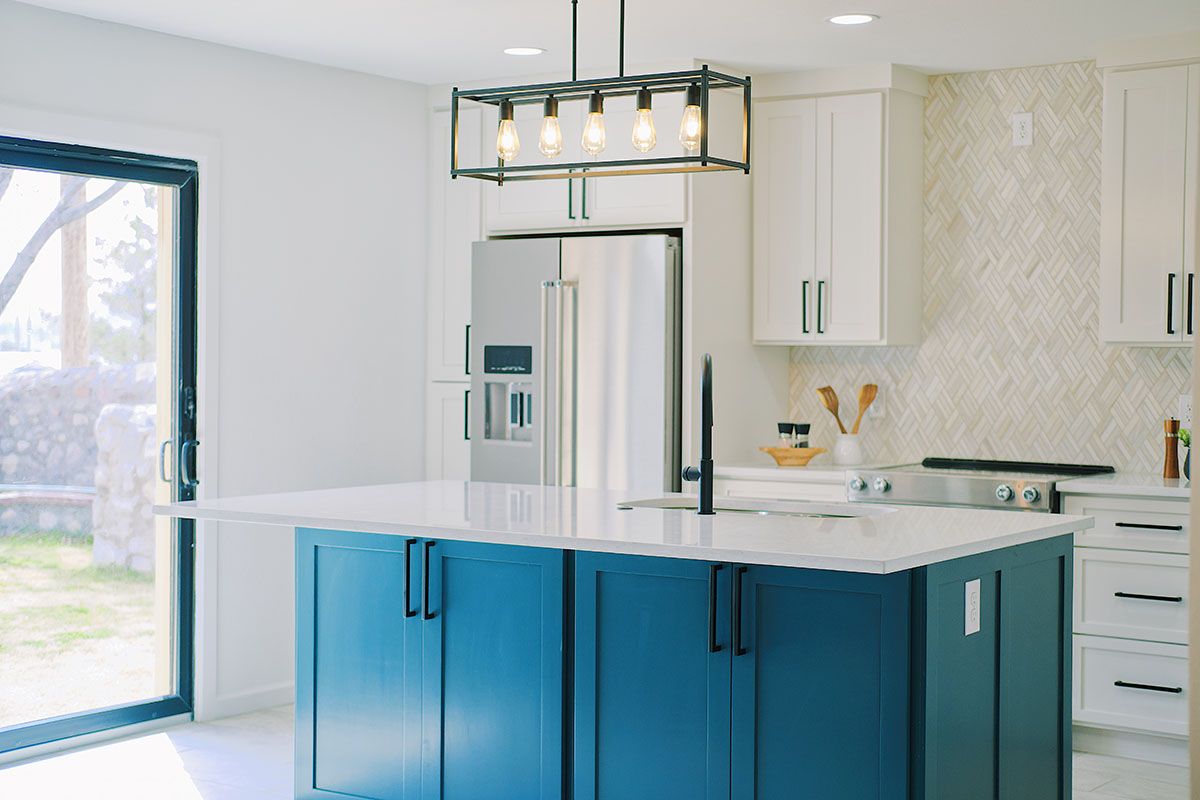 About ROI Home Remodeling
Since 2019, ROI Home Remodeling has been El Paso's trusted choice for top-tier home remodeling, creating captivating spaces that elevate homeowners' lifestyles. Our skilled contractors excel in home improvements, additions, and full-scale renovations, guaranteeing seamless transformations. Feeling overwhelmed by contractor choices? We're recognized for our unparalleled expertise and efficiency. Get our rapid, same-day estimates – a feature that takes others weeks. We strategically plan two months ahead, ensuring timely, budget-aligned results. Connect with us to bring your home vision to life!
LEARN MORE
Transforming Visions into Elegant Realities
Our Home Remodeling Services
Unique Home Addition Expertise
At ROI Home Remodeling, we do not rush our El Paso home remodeling services during any project. Our home addition professionals ensure you are involved in the interior design and planning phases from the beginning as you meet with the interior designer and project manager to provide your input. This gives our home improvement company in El Paso County a head start and helps our home renovation professionals ensure all materials are purchased, and change orders are eliminated before construction begins. 
And we offer clients the option to input their information for our interior designer and project manager to review for a final estimation.
After our new construction contractors are finished, you can start living in the brand-new room of your dreams within the scheduled timeline.
Contact Us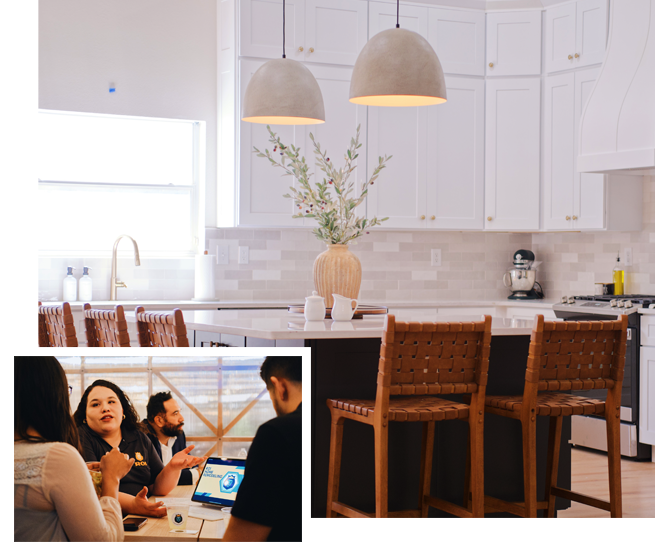 Areas We Service
Since opening our doors in 2019, our ROI contractors have provided home remodeling services in El Paso County. Unlike other local home improvement companies, we make sure you know and get exactly what you envisioned with our interior designers without additional costs. And with decades of combined contracting experience, our contracting team can provide you with advice on the perfect interior designs, details, and materials that will go with your El Paso dream home.
For more information, contact our team about our home remodeling services in El Paso today!
Benefits of Home Remodeling Services
When hiring ROI Home Remodeling, you can expect a transformation that will not only have your kitchen, bathroom, and home look new but feel and work like a newly constructed property. Our remodeling removes wear and tear from your home and replaces them with updated components that will last you a long time.
And if you are looking to sell your home later down the line, our renovations will increase the value of your home. Many buyers are looking for interior designs and functions that our ROI team can provide, so take advantage of earning more money by investing in our El Paso home remodeling services.
Remodeling Process
For every new client we receive, our ROI representatives make sure we understand what you are hoping for and how we can deliver with our El Paso home remodeling services. 
Our renovation process goes as follows:
Schedule an appointment with the client to visit their home and do an analysis of the current structure and style.

Once we have received an estimate on the home and budget, our representatives will do a sales presentation on our business and provide the home remodeling services that we can do. 

Upon approval by the client, we also request a 20% down payment before we begin services, as opposed to the 50% that other local companies offer.

Our ROI team will put together a more detailed remodeling plan and a deadline to present to the client in a second appointment (and we will send a gift as thanks for choosing our El Paso home remodeling services).

The project will start within a couple of weeks from the client's approval of the final project plan to prepare for the remodeling.

Our contractors will spend 4-6 weeks to complete the project (depending on the project) and provide the client with an updated report at the end of each day with financial options for payment (charged by milestone achieved).

Once the project has been completed, we will send you a final overview and total cost for our El Paso home remodeling services.
Contact ROI Home Remodeling Today!

Not every home improvement project can be a simple DIY endeavor that you can complete in a weekend. For the more intricate and precise undertakings, you need an interior remodeling company that you can trust every step of the way. ROI Home Remodeling has spent years building our reputation for exceptional home remodeling services in El Paso, as well as professionalism that keeps our clients satisfied and coming back for their next project.