WELCOME TO ROI HOME REMODELING
We Are Experts in Home Remodeling
We Deliver Quality, Reliability, and Peace of Mind
Request a Quote
WELCOME TO ROI HOME REMODELING
We Are Experts in Home Remodeling We Deliver Quality, Reliability, and Peace of Mind
Request a Quote
WELCOME TO ROI HOME REMODELING
We Are Experts in Home Remodeling We Deliver Quality, Reliability, and Peace of Mind
Request a Quote
WELCOME TO ROI HOME REMODELING
We Are Experts in Home Remodeling We Deliver Quality, Reliability, and Peace of Mind
Request a Quote
Excellence is built daily, and we're ready to build it with you.
Remodeling parts of your home can often feel like a stressful, sometimes overwhelming undertaking. But it doesn't have to be!
Our proven process takes away your anxiety with a design team that helps bring your vision to life, a project manager that makes sure we're on time and on-budget, and trustworthy crew of professionals that build with care and precision.

Request a Quote
Tell us about your project, and we will provide you with a comprehensive, customized plan, plus scope.

Site Survey / Home Visit
We will conduct a survey of your space, discuss the essentials of your project, and give you a full same-day quote/estimate.

Work With Our Trusted Team
Meet with our team to design and plan everything out. We will purchase all required materials and supplies in this phase prior to beginning the construction phase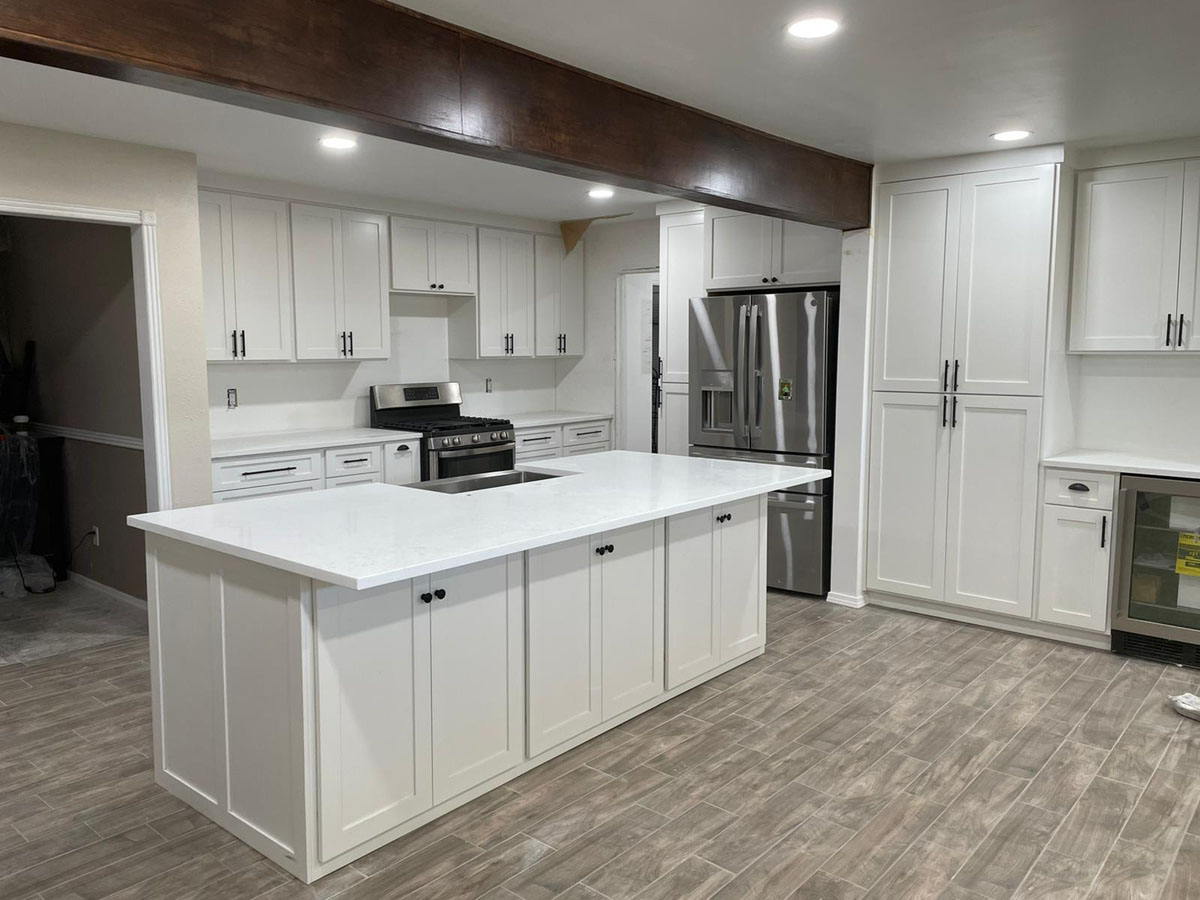 ABOUT US
ROI has been delivering reliable, quality home remodeling since 2015. We apply our expertise and thorough process to create beautiful and inspired new spaces for local homeowners.
We understand the stress and uncertainty homeowners face when choosing between dozens of contractors. With with a proven and efficient approach, our experienced team will ensure a smooth, worry-free experience for our customers.
We offer same-day estimates (which can take up to two weeks with other companies), and we schedule projects two months in advance so that everything is ready to go at the time of construction, eliminating delays and budget overages.
Share your home remodeling vision with us today, and let us handle the rest!
LEARN MORE
OUR SPECIALTIES
Whether it's a luxurious new bathroom or an inviting kitchen redesign that draws you in,
our specialty is making your new space your absolute favorite.
OUR UNIQUE APPROACH
At ROI Home Remodeling, we do not rush any project. We make sure you are involved in the design and planning phases from the start, as you meet with the designer and project manager to provide your input. This gives us a head start, and helps us ensure all materials are purchased and change orders are eliminated before construction begins, and you can begin living in the brand new room of your dreams within the scheduled timeline.
Remodeling/Construction Phase
Our crew arrives and leaves on time, completing the remodeling of your space.
Enjoy Your New Space
Your newly remodeled room is ready to live in and enjoy!
Contact Us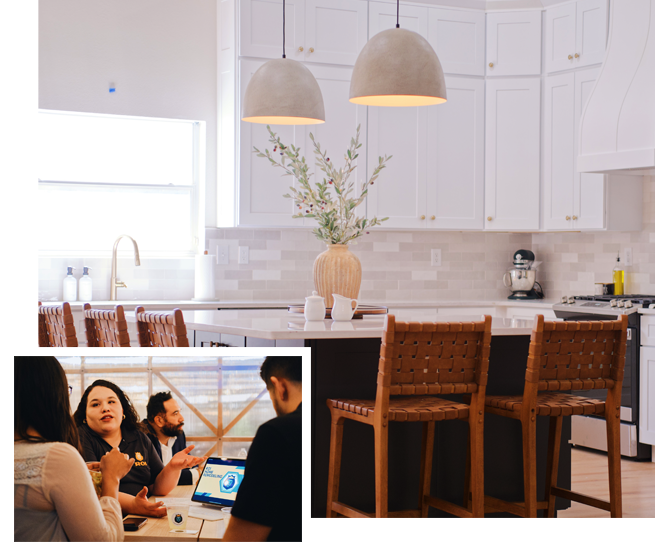 TESTIMONIALS
Take a look at what some of our recent customers had to say about their remodel with us.
This was a remodel of the majority of my home. Luis and Josue worked closely with me, listened to my ideas, looked at the pictures from Pinterest I saved, and with the help of the designer, Cynthia, provided me with a spectacular, magazine-worthy home. They were a pleasure to work with and I would highly recommend them to anyone and everyone. I had a blast. My home turned out so much better than I ever dreamed possible!
Amy B.
Kitchen Remodel
The reason I selected ROI was because of all the others, they spent the most time with us and had the best vision for our project. In areas that we were unsure of, they provided suggestions and guidance. I highly recommend ROI, because no matter what minor issues/problems arose, they just addressed them. They didn't try to gouge me for more money. WE LOVE OUR NEW KITCHEN!
Ronnie R.
Kitchen & Bath Remodel
Best experience I've had with a remodeling company. They were professional, on time and friendly. Their work is exceptionally great! Highly recommend.
Raul Q.
Kitchen Remodel
Excellent communication. Project delivered on spec and on time. We spend most of our family time in the kitchen and now it looks like something out of a magazine. Excellent work!
David M.
Kitchen Remodel
The project management and skill was top notch. The workmanship on the kitchen cabinets was excellent, and they turned out beautifully. They met all our expectations and more. They went out of their way to make it happen. Thank you ROI Home Remodeling! Job well done.
Mary S.
Kitchen Remodel
START YOUR PROJECT TODAY
Reach out to us today and tell us more about your remodeling project.
We're ready to help bring your ideas to life.