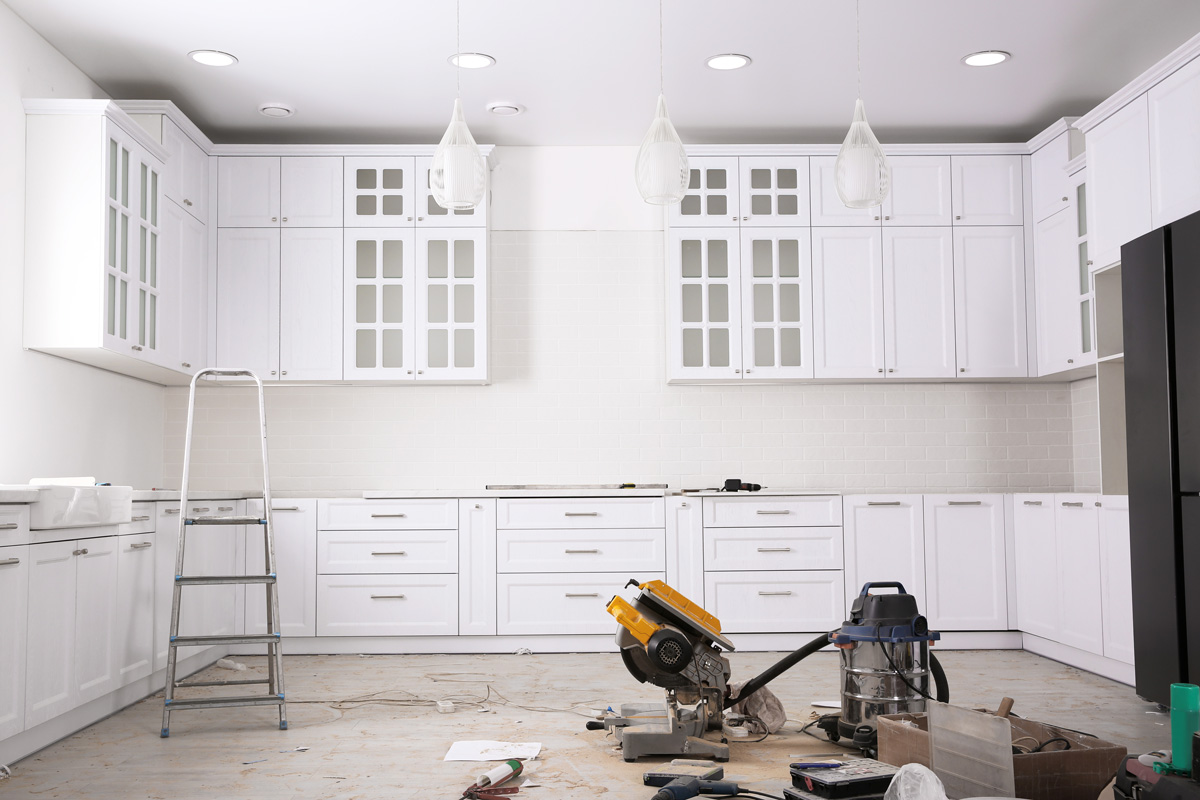 So, you're thinking about renovating your home. Renovations are an exciting and rewarding process; however, it can be overwhelming when deciding where to start. Common renovations include bathrooms and kitchens since these spaces tend to be where people spend most of their time. As important staples to any home, either project can require a significant investment of time and money, so it's essential to make an informed decision before beginning any renovation project.
If you're considering getting a kitchen or bathroom remodeling service done in the El Paso, Texas region, our team at ROI Home Remodeling can help. Contact us online or call (915) 615-7642 for a free consultation.
Budget
As with many things in life, the first thing you need to consider is your budget. Renovating either room can be expensive, as it depends on a number of factors like the square footage, types of materials, finishes, plumbing, electrical systems, and so much more. If you have a limited budget, you may want to consider renovating your bathroom first, as it typically costs less than a kitchen renovation. However, if you have a larger budget, starting with your kitchen is an excellent choice, as it can also add more value to your home should you choose to sell down the line.
Lifestyle Needs
Think about the spaces you utilize on a daily basis and the demands you require of them. If you love hosting big family gatherings but are currently pushing dishes out of a small kitchen with limited elbow room, a kitchen renovation may be the best option for you. Whereas, if you attend gatherings instead of hosting and prefer to spend extra time crafting a rigorous self-care routine, a kitchen renovation may not be your priority.
Your Home's Age
Even though old homes can have quaint characteristics, they also have outdated plumbing or electrical systems. If you're dealing with older or outdated systems, you may want to consider renovating your bathroom first. Why? Since bathroom renovations tend to be more cost-friendly, you'll have room in your budget to update these ancient systems to meet today's standards and the demands of your appliances and other bathroom amenities. On the other hand, if your home is relatively new or already has modern plumbing and electrical systems, a kitchen renovation may be in your future sooner rather than later. 
Resale Value
If you're renovating your home and intend to sell it down the line, it's important to consider the potential resale value of your renovation. Even though both options have great resale benefits, a kitchen renovation typically has a higher return on investment because they're considered the heart of the home, which is a massive selling point for homebuyers.
Stress-Free Home Remodeling Services in El Paso
Figuring out the logistics of a bathroom or kitchen renovation shouldn't drive you crazy, and with the best remodeling services in El Paso, ROI Home Remodeling can take the weight off your shoulders. Contact us online or call (915) 615-7642 to get a quote today!