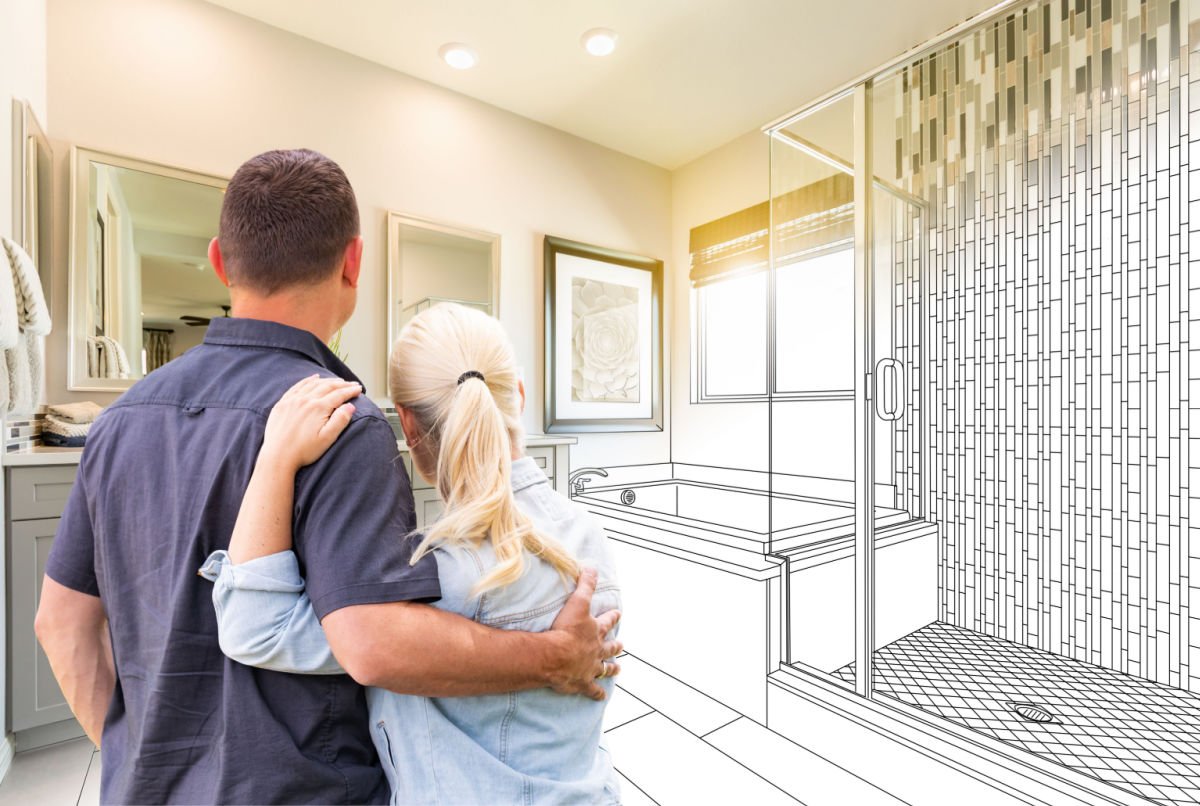 Homeowners often have a laundry list of home renovation projects they want done for their homes. If you have your eye on a bathroom remodel, picking the right time to get it underway becomes an integral part of your planning process. Knowing the most opportune time to start the project can seem like a major task, but there are ways to identify if it is time to remodel your bathroom. 
You Notice Mild Mold Build-Up
Your bathroom can quickly become a hotbed for rising humidity levels. As this space becomes more humid, the risk of mold growth becomes more pronounced. Whether it's discolored wallpaper, peeling paint, or watermarks around your fan, mold can quickly become a more significant problem than anticipated. 
With minor mold infestations, you could address the issue with spot cleaning with bleach, while mild to severe cases need a more aggressive approach. If mold has become a more serious problem in your bathroom — and you've been thinking about changing things up anyway — you can cross two things off your list by remodeling your bathroom and clearing it of any mold buildup. 
Older Fixtures Have Sprung a Leak
One of the areas in your bathroom that you may notice but give less attention to are your older fixtures. If you've noticed that an older fixture has sprung a leak, instead of constantly repairing the piece, consider getting a fully updated model to improve the overall look of your bathroom.
Additionally, addressing these leaky fixtures can help address a more significant issue — wasted water. Outdated fixtures can contribute to the average home wasting up to 10,000 gallons of water annually. Remodeling your bathroom can help eliminate water inefficiencies and improve your home's overall consumption and utility bills. 
Chipped Tile and Grout Stains
Your bathroom tile can take quite the beating over time. While replacing chipped tiles can be seen as a relatively quick fix for most homeowners, addressing the discolored grout can prove more challenging than you anticipated. It's a more involved process that can take up a lot of time and money. However, if your grout and tiles look worse for wear, you can consider this an excellent time to remodel your entire bathroom and get a look you'll love. 
Your Needs Have Evolved
No matter what stage of life you find yourself in, your bathroom needs can quickly change, and you need a setup that can keep up. Whether you have a new child or pet or have experienced some life-altering event, sometimes you need to give your bathroom a makeover to create a more accessible situation. Installing things like a moveable shower head, a walk-in shower, or a tub can help better reflect your current position, and a bathroom remodel can help make your vision a reality. 
Your Bathroom Is Outdated
For every practical reason you have to remodel your bathroom, sometimes the reason you need to shake things is increasingly simple — it simply looks outdated. When you're dealing with an aesthetic that doesn't meet current style trends or looks like a relic from the past, it's an ideal time to breathe new life into your space. You can get the best bathroom remodel contractors in El Paso, TX, to take your out-of-date bathroom and transform it into a modern marvel!
Get the Best Home Remodeling Contractors in El Paso, TX, for Your Home!
Whether you're looking for the best bathroom or kitchen remodeling contractors in El Paso, TX, ROI Home Remodeling has you covered. We work with our clients to bring their vision for their home to life in exquisite detail. Our expertly trained general contractors know how to pay attention to the smallest details and ensure everything is covered. Contact us today to schedule your free consultation for your upcoming bathroom renovation!